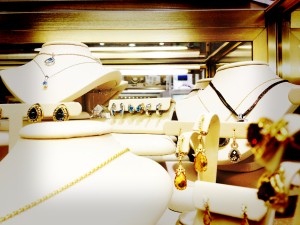 Over 30 Years Of Experience
With over 30 years in the jewelry repair trade, Lenny Piskorz offers a full range of jewelry and eyeglass repair as well as custom one-of-a-kind works of beauty in platinum, gold or silver
Lenny offers walk-in, mail-in and next day express mail-in service for eyeglasses , jewelry and intricate restoration and anything else he can fit in his Rofin laser welder! Using this state of the art laser welding equipment, Lenny is able to repair virtually anything metal, sometimes repairing and restoring items considered un repairable by other repair institutions.
Lenny's artistic talents and craftsmanship really shine when transforming your ideas into a custom work of miniature art from drawings, pictures or concepts you provide.
Using a fine mixture of old world craftsmanship and today's most advanced technologies Lenny is able produce truly remarkable custom one of a kind creations.
Have a repair that other jewelers have turned down?
Family heirloom suffer from a tragedy?
Stop in and let Lenny determine whether restoration with StarWeld™ technology is right for your jewelry!